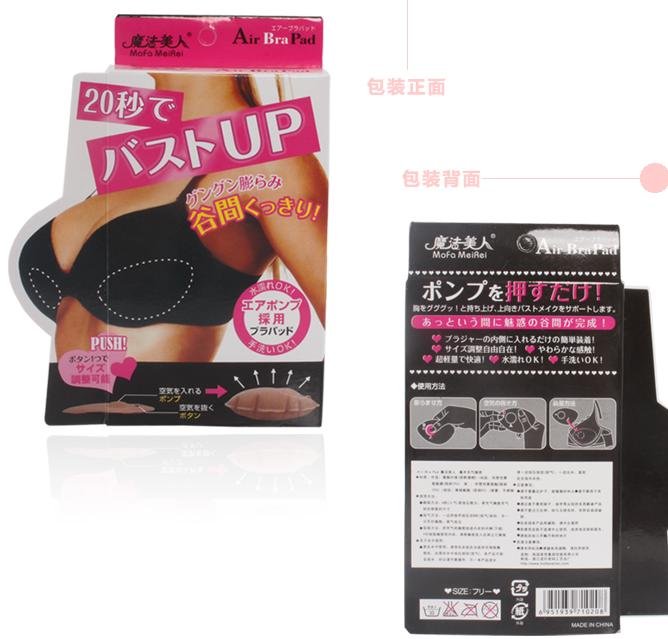 Taiwan''s newest promoted product! Magic Bra Pad! Increase your cup size as big as you desire. No more airport runways! You can even use it when swimming! There''s a pumping device within the bra pad, just squeeze it to the size you desire and place it at different positions along the bra to achieve different results. Deflate it after use. Use the little button at the side of the pump to deflate. See below pictures for clearer explanation.
❤
Comfortable and easy to use.
❤
Safe & effective way to enlarge your bust.
❤
No operations, injections or drugs needed to upgrade your cup.
❤
Easily Push Up breast to C..D..E cups, can decide on your own for the size of cup.
❤
Must have necessity in every women's wardrobe for an evening dress or sexy look.
❤
Press the button to inflate for use and press button to deflate it after use.
❤
Please take note that keep away from sharp things and remember to deflate it after use.